The Human Factor – Psychology of Cybersecurity
How we can become a "human firewall"
Cybersecurity can be exciting!

Mark T. Hofmann is one of the best-known Profiling-Experts and takes you on a journey into the mind of the perpetrator. He inspires people all over the world for Cybersecurity and focuses on the "human factor":
What motivates hackers? What are their latest Social Engineering techniques? How can we become a "human firewall'"? More than 90% of Cyberattacks are caused by human error. Humans are Cybersecurities weakest link, – but something can be done about it.
Hofmann is a Crime- & Intelligence Analyst, Business Psychologist and well-known expert in the field of Behavioral- & Cyber Profiling. He has met and anonymously interviewed hackers, – including individuals whose crimes remain undiscovered to this day. Get a rare glimpse into the Psychology of Cybercrime. In exciting, inspiring Key Note Speeches, he shows how you can become a "human firewall."
Cybersecurity-Awareness Talks Online

Virtual Presentations with state-of-the-art streaming technology.
Keynotes & Workshops- Soft Skills/ Reading People/ Body Language
International Top-References & more than 100 Talks every year
'I didn't want to blink!'
It was sensational. An outstanding presentation! Even virtual. I didn't want to blink so I wouldn't miss anything. Clear recommendation!
'Absolutely worth every penny!'
The performance was absolutely worth every penny. My guests and I were thrilled, and there were 60 executives from all over Europe. It was an entertaining, intelligent and literally fantastic speech.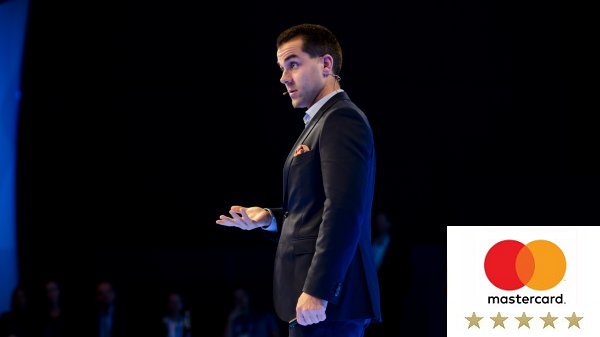 'A priceless experience!'
On my own behalf and on behalf of all participants, I would really like to thank you for the Profiling-Workshop and your time. It was an amazing and priceless experience for us. THANK you!
"More than 90 % of Cybersecurity breaches are caused by human error. Any door is only as strong as the person, who is holding the key. The 'human factor' in Cybersecurity is underestimated."
Mark T. Hofmann
Hire Mark T. Hofmann to speak at Corporate Events, Congresses & Virtual Events.
You will receive a quote within 24 hours on business days.
Check Availability