Hire Keynote Speaker & Profiler Mark Hofmann
Corporate Psychopaths – Spotting, understanding und dealing with Psychopaths in Business

They have no empathy, superficial feelings and no conscience, but at the same time they appear charming, charismatic and persuasive. 1% of all people are what psychology defines as "Psychopaths". Intelligent Psychopaths rarely commit violent crimes, they rather fulfil their urge for power in business. According to current research, the psychopathy rate at higher management level is around 6%. In the short term, this can turn out well, but in the long term, psychopaths ruin companies and their reputation. There is hardly any major economic scandal, crisis or What-Collar Crime Case in which Psychopathy does not play a key role. Mark T. Hofmann is a Crime- & Intelligence Analyst, trained and certified in the USA. With more than 100 talks every year Mark T. Hofmann is one of the most booked speakers in his field. He explains how to spot, understand and deal with Corporate Psychopaths. He provides insights into his own research, interviews and encounters with functional psychopaths. His Presentations are exciting, scientifically sound and more relevant than ever.
Keynote Speeches and Workshops on the topic of Spotting Psychopaths are available worldwide and virtually.
Covid-19-Update
Hire Mark T. Hofmann for your Virtual Events & Webinars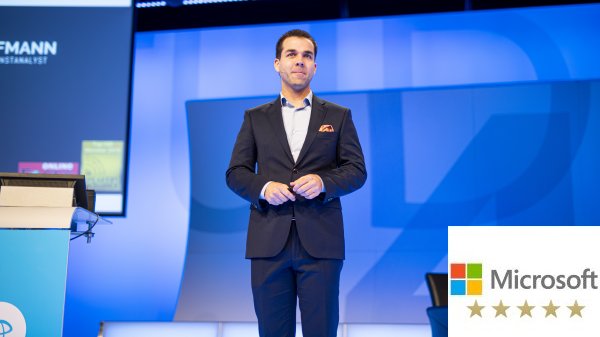 'Very inspiring, and we are going to book again.'
It was the third Profiling-Keynote at our Microsoft Atrium in Berlin. A great lecture and it still has an effect - very inspiring, we are going to book again!
'Absolutely worth every penny!'
The performance was absolutely worth every penny. My guests and I were thrilled, and there were 60 executives from all over Europe. It was an entertaining, intelligent and literally fantastic speech.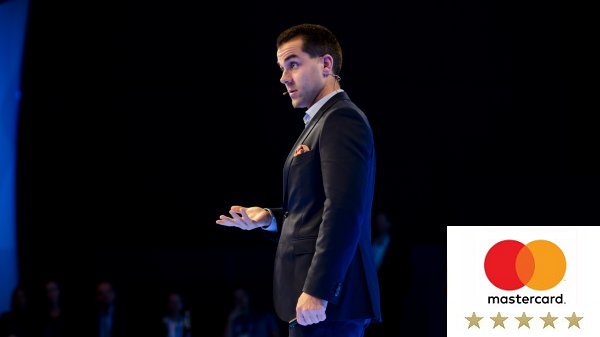 'A priceless experience!'
On my own behalf and on behalf of all participants, I would really like to thank you for the Profiling-Workshop and your time. It was an amazing and priceless experience for us. THANK you!
"There are two places where Psychopathy is more prevalent than average: Prisons and Boardrooms. In fact, the intelligence of most Serial Killers is drastically overestimated. The clever Psychopaths go into business."
Mark T. Hofmann, Crime & Intelligence Analyst